New with tags
BLACK LATEX OPEN CROTCH CROTCHLESS PANTY KNICKERS BY SHARON SLOANE (SS1902)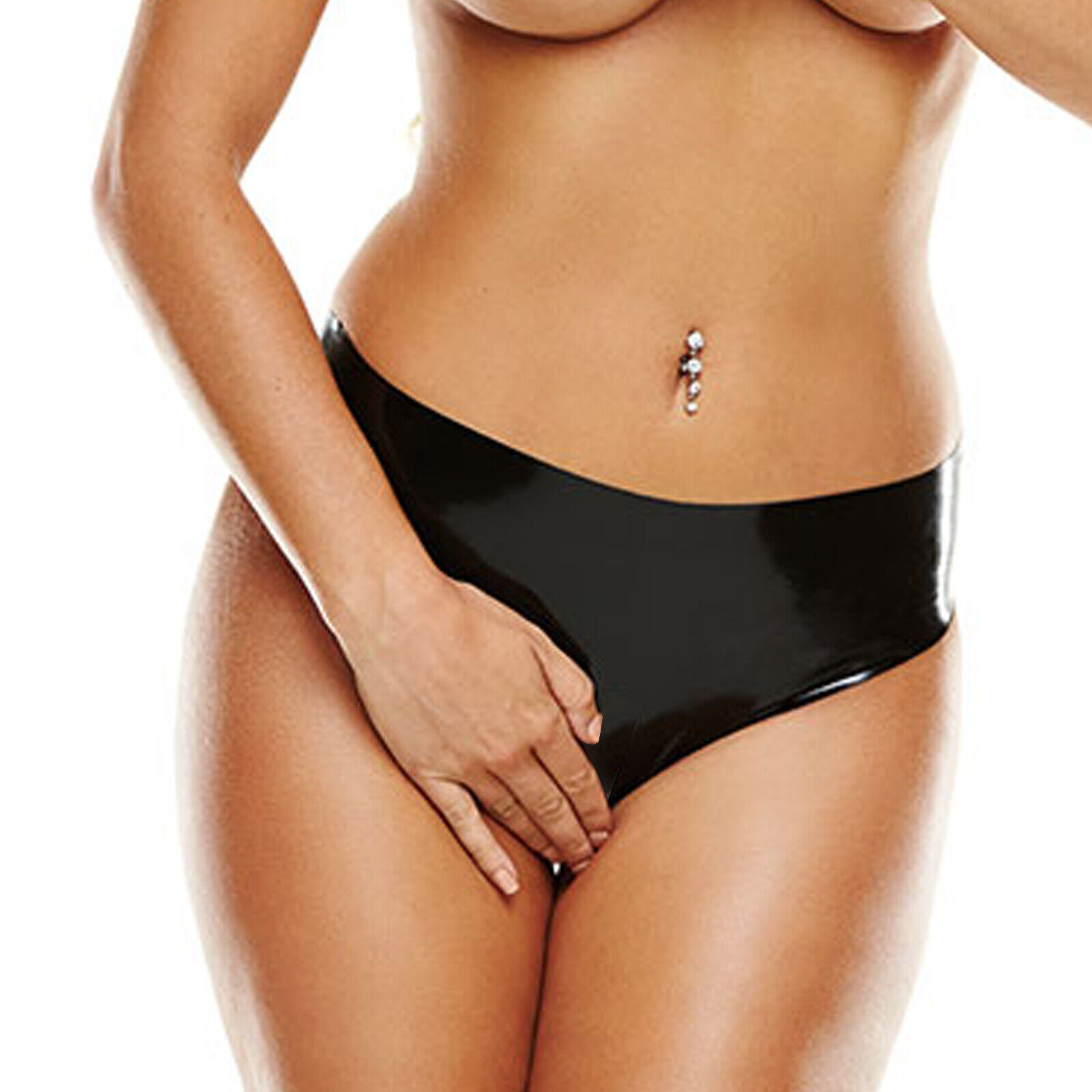 Discreet Delivery
Plain packaging - No signs of what is inside
same day dispatch
Super-fast Royal Mail delivery
30 day money back
Hassle free returns
Product Description
BLACK LATEX OPEN CROTCH CROTCHLESS PANTY KNICKERS BY SHARON SLOANE

                High-shine latex hugs every curve like a second skin, celebrating the wearer and intoxicating the admirer. With fluid lines creating areas of solid coverage or teasing reveals, every piece in the range makes a jaw-dropping statement.

What to expect from your gorgeous Latex product...
* Latex has a matte appearance out of the box without the shine
* Use silicone lubricant or the super shine spray to create the shiny glossy look (not included but available via the dropdown option)

The right fit…
* Ideally it should fit nice & snug without too many wrinkles or bagging.

Most latex wearers also enjoy the process of putting the garment on just as much as wearing…
* Lube yourself & the garment with a silicone based lubricant
* Don't rush, take your time to insure you don't tear the garment
* Be careful of fingernails & jewellery snagging
* Once you're in use the lubricant/silicone spray/latex and a lint free rag to buff the outside to its shiny glory!
* And yes, it will get sweaty.

Taking it off…
* Use the pads of your fingers to gently lift the garment away from your skin and pull down bit by bit
* Alternatively you can jump in the shower! The water will help you slide right out
* Don't roll the garment off you as it tends to stick together and become tighter
* Wash with soap and cold water and hang on a plastic hanger to air dry

Things to note about Latex…
* Latex reacts with metal & can dis-colour it
* Light colours easily stain from make-up etc
* Use cool water instead of hot to avoid damaging the material & ensure all soap is rinsed off
* Once dry it can stick to itself so give it another shine & store in a dark place

Fabric
100% Genuine Premium Latex.

Care Instructions
Please follow the care instructions to ensure you get the most out of your Latex Wear garment.


PRIVATE LISTING AND DISCREET PACKAGING SO YOUR IDENTITY IS SECURED.