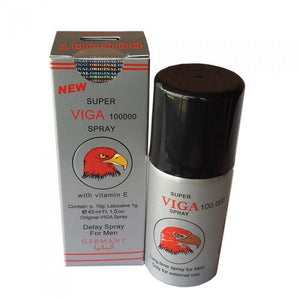 Delay Spray Premature Ejaculation Penis Male Sex Aid Last Longer! VIT E
Special spray for prolonged intercourse,gives the man the possibility of controlling his ejaculation so that he can bring his partner to orgasm a number of times. This is a powerful, proven to work delay spray formula. Try it for yourself!
    Extend the sexual life time at least 40 minutes.
    Enhance male erectile ablility.
    Inhibit the premature ejaculation .
    Sterilization Disinfection and prevent sexually transmitted diseases.
This new spray contains natural VITAMIN E which is very easily absorbed
Ingredients: Fructus Schisandrae Chinensis Extractum, Salvia miltiorrhiza, Fructus Cnidii Extractum, Rhizoma Curculiginis, Extractum, Actinolitum Extractum, Water, Glycerol, Propylene Glycol, Ethanol.
All main ingredients come from 100% herbal extract. It has no side effect.
Usage Suggestion: Spray 1-2 ml to the penis 20 to 40 minutes before having sex.
Massage gently for 3-5 minutes for  better absorption.
It takes effective from half hour to 5 hours.
About 100-200 applications,so bottle will last a long time.