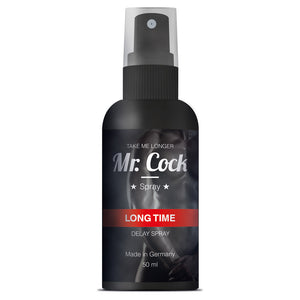 "
Mr. Cock Delay Spray will effectively reduc sensitivity to the penis and balls to allow for increased stamina and longer sex sessions.
To use: Spray 4 - 5 pumps to the genitals. If irritation occurs, discontinue use.
Ingredients: Propylene Glycol, Laureth-4, Aqua, Aloe Barbadensis Gel, Mentha Piperita Oil, Citric Acid, Panthenol
?"