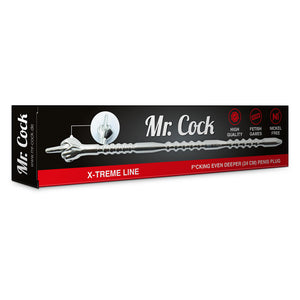 "
Mr. Cock F * cking Even Deeper - the particularly long and provocative penis plug with middle finger.
The various grooves and cylinder shapes give the plug its unique features that will push any man to a new level of erection. Specially modelled for the male urethral area. A particularly deep and exotic experience for experimental men! The plug is made of nickel-free steel and can be stored in the enclosed neutral velvet bag.
Note: Clean before and after each use.

Length: approx. 24 cm
Diameter. Max. 0.8 cm
Material: Polished steel, nickel free
?"