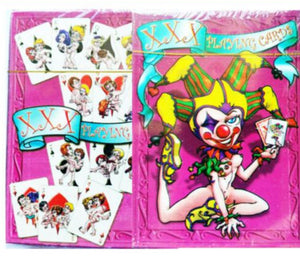 XXX PLAYING CARDS - FULL SET - Joke Gift


A very funny joke present! 

We have these karma sutra photographic full set of playing cards.

This is for 18+ only.

Full set of 52 card plus 2 jokers.

Each have a photographic image of sexual positions.

These make a great sexy and funny gift!

Perfect little idea for valentines day.

Brilliant to take to a romantic get away with your partner!